Sports Chiropractor in Hortonville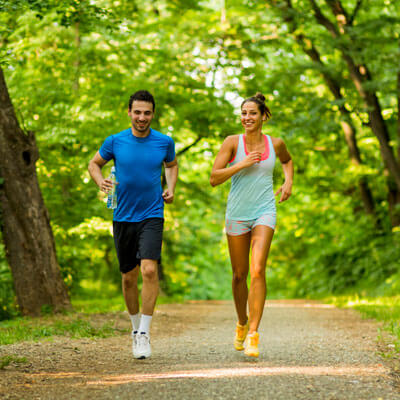 Sports injuries often occur in the heat of the moment: a collision with another player, a miscalculated jump shot or a dive for the ball. When you find yourself wincing and stretching a bit too often to relieve persistent pain, it's time to visit Healthwise Chiropractic & Wellness Center.
We can help you get back in the game!
We Treat A Variety of Sports Injuries
Dr. Rachael delivers experienced care to athletes of every type—from those who play contact sports to golfers, runners and bikers. Whether you play basketball, football or spend time lifting weights, we can reduce your pain and inflammation and help you avoid future injury.
Injured athletes who continue to play and mask their symptoms with pain-killers risk permanent damage. Your discomfort and lack of mobility are signals that you have structural dysfunction that needs to heal. Sometimes by simply resting the injury, the body will heal on its own. In cases where joint misalignment is present, however, a chiropractor trained in sports chiropractic is needed.
Many Professional Athletes Depend on Chiropractic Care
Every NFL team travels with a chiropractor to help with optimal performance and injury prevention. Here are some outstanding athletes that rely on chiropractic adjustments:
Cristiano Ronaldo (soccer legend)
Evander Holyfield (boxing legend)
Michael Jordan (basketball great)
Michael Phelps (Olympian that maintains his stamina through regular adjustments)
Tom Brady (Football sensation)
Make an Appointment Today
Dr. Rachael can help with almost all sports injuries. She's precise and proficient in the science of re-aligning shoulders, hips, knees, ankles and elbows. Kinesio-taping and ultrasound are also a part of her healing regimen.
Contact us today for a convenient appointment! We accept insurance and offer same-day appointments.
CONTACT US »
---
Sports Chiropractor Hortonville WI | (920) 450-1655