Remedy Testing
Holistic, non invasive, comprehensive
The Process
We collect hair and saliva samples to send to the lab. You'll return for a consultation in 21 days to review your results.
Each hair and saliva analysis tests for:
Cellular stress on internal organs
Hormonal imbalance
Nutritional deficiencies
300 food and environmental sensitivities
Toxins (bacteria, molds, chemicals, viruses, metals, parasites)
The regime consists of herbs, homeopathic remedies and nutritional supplements.
Sample of System Performance Report
Below is a sample of the system report. The goal is to have each system functioning at 100%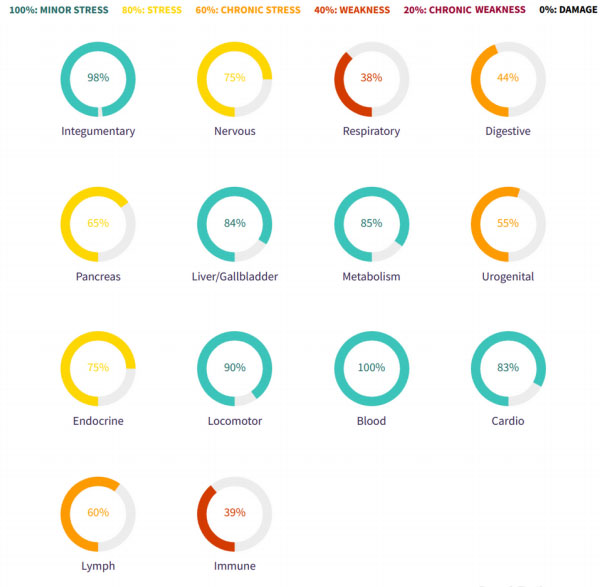 ---
Remedy Testing Hortonville WI | (920) 450-1655