New Patient Center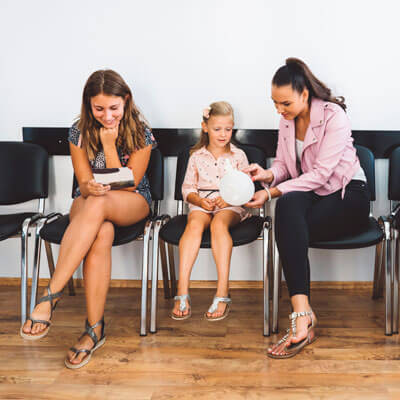 If you're visiting our Hortonville chiropractic center for the first time, we'd like you to know exactly what to expect. We want to provide you and your family with an experience showcasing our wish to make a difference in your life.
Healthwise Chiropractic & Wellness Center is a place where you can expect comfort on every level. We feature a relaxing atmosphere, accompanied by soft music and attention to detail. Good listening skills await you!
Your First Visit
Your first visit will take about 40 minutes. Please arrive at our center about 15 minutes before your scheduled appointment so you will have time to fill out the appropriate paperwork. You'll also need to bring your insurance card and driver's license.
You'll then meet with Dr. Rachael, who will conduct a comprehensive assessment. Dr. Rachael will listen carefully to your concerns and carry out an evaluation appropriate to your condition. If she needs further clarification to diagnose your problem, additional testing may be necessary.
At the end of this visit, you'll receive your first gentle chiropractic adjustment unless additional testing is required.
We Accept Most Insurance
Our healing center accepts the following insurance:
Aetna
Anthem
Common Ground
EOS
Flex plans
Fulcrum
Humana
Magellan Health
Medicare/Medicaid
Network Health
Raven
Signa
UMR
United Health Care
Veterans Affairs
We also accept cash payment.
We Want to Welcome You to Our Office
Dr. Rachael has extensive chiropractic experience. We cater to kids and moms-to-be. Call for an appt. today!
CONTACT US »
---
New Patients | (920) 450-1655