Chiropractic Care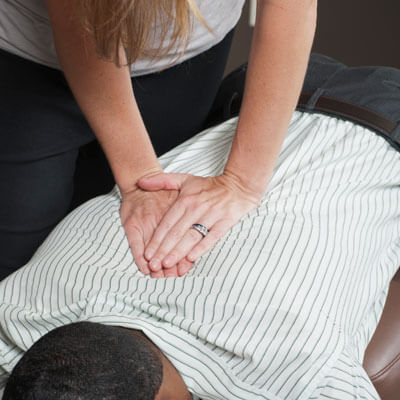 Healthwise Chiropractic & Wellness Center invites you to enjoy natural healthcare that's uniquely customized to your needs. Chiropractor Dr. Rachael has the experience and professionalism you seek in delivering results-driven care for the entire family. You can be sure that her heart-centered attention will provide the outcome you desire.
Although Dr. Rachael adjusts patients from every age group, her passion is in treating children and pregnant moms. Kids love her gentle touch and parents trust her knowledge and expertise.
Our Care is Simple to Understand
During your initial assessment, Dr. Rachael will gently palpate your spine. She'll let you know where you're harboring misalignments and what it means to your health. Her job then is to "fix" the misalignment so that your body can operate at optimal capacity. She accomplishes this through a gentle chiropractic adjustment.
We also feature assistance in rapid healing through kinesio-taping, muscle stimulation, traction and ultrasound.
Our Popular Techniques
Here are some of the research-based techniques we use in our clinic:
Diversified (a hands-on manual adjustment)
Activator Methods® (an instrument-based approach that requires no twisting or popping)
Thompson (a drop-piece table is used to assist with gentle adjustment of the spine)
Myofascial Release (a hands-on method to relax and stretch taut muscles)
Pediatric headpiece (extremely gentle technique for babies from 3 months to 2 years old.)
Webster Technique (a gentle pelvic alignment adjustment for moms-to-be)
Infants three months old and younger are adjusted on a comfy pillow with light fingertip pressure.
Common Conditions We Help
Our office can help with a wealth of conditions and symptoms. Kids frequently come in with issues such as asthma, ear infections, colic, constipation, feeding issues and sleep problems. We have a high success rate in helping to alleviate and eliminate these difficulties.
Adults usually present with joint pain—from ankles and elbows to issues with the neck and low back. We also enjoy good results with headaches and digestive problems.
Visit Our Office Today
We'd like to welcome your entire family to our friendly office. You'll be surprised at how much better you can feel and function once your spine receives professional alignment. We have free parking and accept insurance. Contact us today!
CONTACT US »
---
Chiropractic Care | (920) 450-1655