About Us
Our Philosophy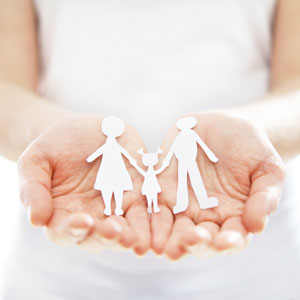 The guiding passion of Healthwise Chiropractic & Wellness Center is to ensure that every patient feels loved and appreciated. We treat you like family.
Dr. Jamie Vander Sanden knows that every patient brings something different to the table. Each of us is unique. Every patient comes in with a different story to tell when it comes to health and wellbeing. We honor your individuality. Dr. Jamie will always take care of you based on your lifestyle goals and personal health history. Her mission is to get you back to doing the things you once loved.
Our Practice Standards
Dr. Jamie has a nursing background and extensive chiropractic training. Our center thrives on transparency and the goal of getting you out of pain as quickly as possible.
During your initial evaluation, Dr. Jamie pays close attention and trusts her instincts. If she encounters what she would call a "red flag", she'll never hesitate to either order additional testing or refer you to someone that would be a better fit. You can always count on her to put your needs first.
We Love Helping Others
Our office helped care for a 17-year old boy who was a state Titleist in track. One day, he woke up unable to walk. His doctor told him it was probably a pulled groin muscle. This young man ended up using a wheelchair at school for almost eight months. He was finally able to walk again, but not without considerable pain.
In desperation, he came to see Dr. Jamie. She delivered chiropractic care, with an emphasis on his pelvis and pubic bone. Within one week, he was back to his old self and once again running track—without pain. The condition has never returned.
Stories like this are common in our office. These successes are why we love what we do.
MEET DR. JAMIE »
Come and Join Our Practice Family
We invite you to become a member of our chiropractic care center in Hortonville. Our clinic is family focused and everyone is welcome. We accept insurance and can arrange same-day appointments. Contact us today!
---
About Healthwise Chiropractic & Wellness Center | (920) 450-1655